Service agreement between Fondation Merieux, Institute for developing science and health initiatives foundation and BITID.
International research training program in vaccine development & public health.
Respiratory Virus Genomic Surveillance in Bangladesh.
Transmission of ESBL E. coli in human through exposure to companion animals.
A nationwide facility-based study for determination of prevalence of 'Inborn Errors of Metabolism' among high-risk neonates and children in Bangladesh.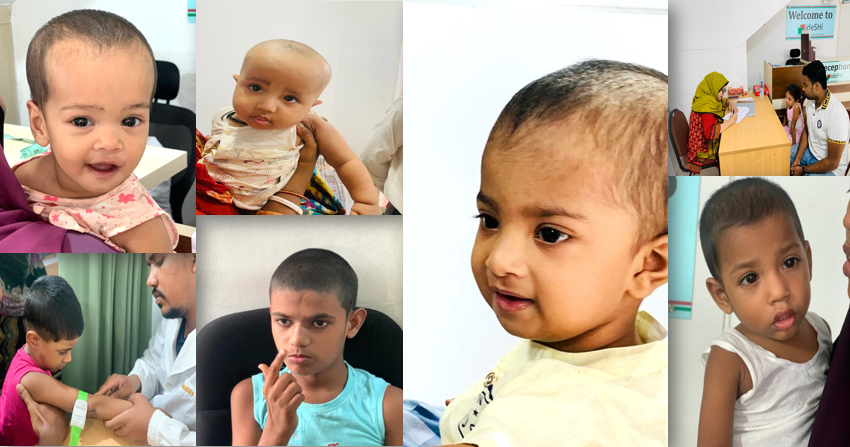 ideSHi is involved in a nationwide study for the determination of the prevalence rate of Inborn Errors of Metabolism (IEMs) among high-risk neonates and suspected patients in Bangladesh, in collaboration with the National Institute of Neurosciences and Hospital, Dhaka, Funded by the Government of Bangladesh. The study also includes (1) Dhaka Medical College, (2) Institute for Pediatric Neuro-disorder and Autism (IPNA), (3) Ad-Din Women's Medical College Hospital (4) Bangladesh Institute of Research and Rehabilitation in Diabetes, Endocrine and Metabolic Disorders (BIRDEM), (5) Bangabandhu Sheikh Mujib Medical University (BSMMU), (6) Institute of Child Health & Hospital; Dr. M R Khan Shishu Hospital, Mirpur (ICH & SSF) as sites for participant enrollment. The results of this study will assist in estimating the prevalence of Inborn Errors of Metabolism (IEMs) among high-risk neonates and suspected children in the Bangladeshi population and compare these estimates with those of other published population-based studies. In addition, this will provide a guideline for the initiation of the newborn screening and neurometabolic screening program which will be beneficial to reduce child mortality and morbidity in Bangladesh.
Testing and scaling up messaging for HPV Vaccine uptake in Bangladesh.
A Randomized, Double-blind, Parallel, Active Controlled study to compare the Efficacy and Safety between  Ranibizumab Injection 10mg/ml of Incepta Pharmaceuticals Ltd and  Lucentis 10mg/ml   (Ranibizumab) of Novartis in subjects with  Diabetic Macular Edema (DME)