ideSHi lead Dr. Firdausi Qadri has been awarded the 2021 Ramon Magsaysay Award for her contributions to infectious disease control, vaccine developments, and clinical trials in Bangladesh. This award is considered to be Asia's Nobel Prize, and is a great honor that acknowledges Dr. Qadri's widespread impact on the field of immunology.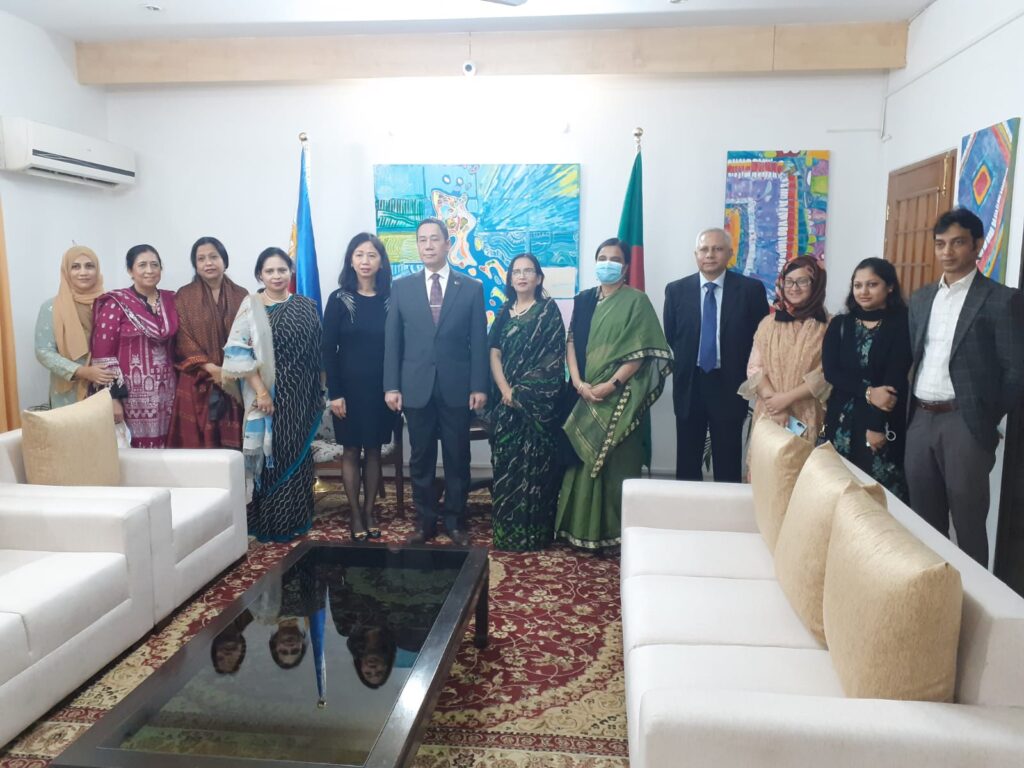 Dr. Firdausi Qadri with Alan L. Deniega, ambassador of the Republic of the Philippines in the Embassy of the Philippines in Dhaka, Bangladesh to recieve her award
Introduced in April 1957, the Magsaysay Prize was established by the trustees of the New York City-based Rockefeller Brothers Fund, in memory of the late Philippine president Ramon Magsaysay. This award is presented each year to outstanding individuals and organizations that have made waves in their respective fields.
Bangladesh is a country that struggles with various enteric infections due to poor sanitation, hygiene, and healthcare, as well as high poverty and illiteracy rates. Dr. Qadri has been a pioneer in research on such infections. In 2011, she led a study at icddr,b in collaboration with the Bill & Melinda Gates Foundation, where her team tested out the possibility of a novel affordable oral vaccine called "Shanchol" for cholera. She has made significant contributions to prevention of cholera and typhoid, spanning multiple projects that included her contributing to the development of the cholera vaccine (OCV). More recently, she has led an immunization program to prevent cholera in Forcibly Displaced Myanmar Nationals in Bangladesh, whose living conditions make them especially susceptible to these transmissible enteric infections.
This incredible achievement follows the news of her being listed as one of Asia's best 100 scientists by Singapore-based magazine Asian Scientist earlier in 2021.
Please see the official video from the Ramon Magsaysay Foundation here: