Adalimumab
Adalimumab is a tumor necrosis factor (TNF) blocker that binds specifically to TNF-α and blocks its general cytokine effects. It is an expensive medicine globally prescribed specifically for rheumatoid arthritis, psoriatic arthritis, ankylosing spondylitis, Crohn's disease, etc. Incepta Pharmaceuticals Ltd., Bangladesh is intending to introduce the first locally manufactured Adalimumab under the brand name Advixa. ideSHi, as a CRO, aims to evaluate the pharmacokinetics, safety, and efficacy of the Advixa against the highly expensive global brand Humira (AbbVie Ltd., USA) as reference. Advixa will be a cost-effective alternative to imported Adalimumab biosimilars currently available in the domestic market.
Favipiravir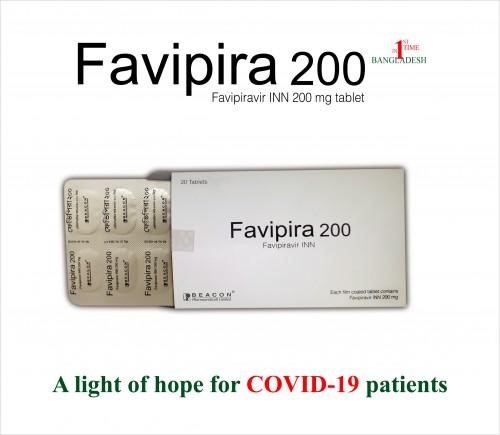 Favipiravir (Favipira, Beacon pharmaceuticals Ltd.) is an antiviral nucleoside for potential COVID-19 treatment. For the very first time as a CRO, ideSHi conducted this clinical trial to evaluate the safety and efficacy of Favipiravir (Favipira) for COVID-19 patients in selected hospitals of Bangladesh. This was a double-blind, placebo-controlled, randomized control study. Promising results regarding efficacy and safety of Favipiravir indicates its potential to be a new drug for the treatment of COVID-19 patients. The drug helps with viral clearance, shortening the duration of the viral infection as well as improving lung conditions. All ethical issues related to this trial were maintained according to guidelines issued by ICH-GCP.
Rabies virus neutralizing antibody study
ideSHi, as a part of its CRO activity, is expected to perform Fluorescent Antibody Virus Neutralization (FAVN) assay in collaboration with Incepta Vaccine Ltd, Bangladesh. All the necessary amenities were developed for running the assay including a dedicated cell culture laboratory with BSL-2 plus facility and Inverted fluorescence microscopy. This test measures the ability of rabies specific antibodies to neutralize the virus and prevent the virus from infecting cells. This test will be done under the clinical trial study of Rabies vaccine developed by the R&D wing of Incepta Vaccine Ltd.
For details on how to collaborate with ideSHi on CRO activities, please contact info@ideshi.org.